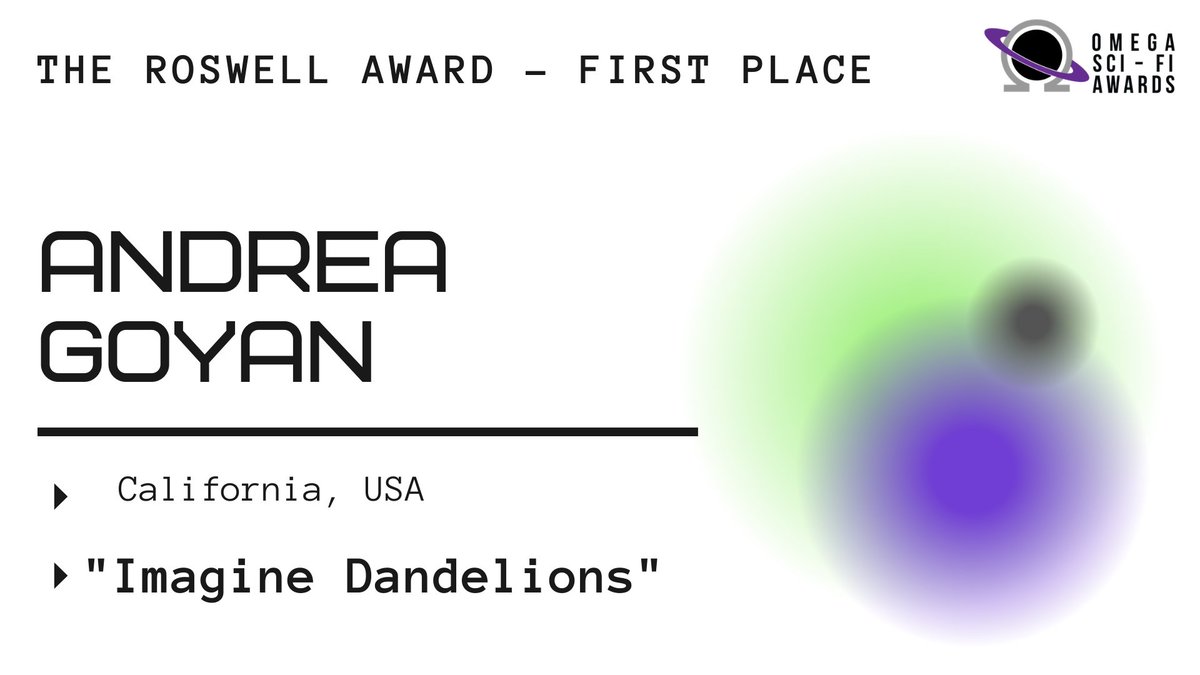 The awards on 22nd were amazing. Nana Visitor read my story, and I loved what she brought to it. Hearing all the finalist stories was wonderful, and to top it off, my story "Imagine Dandelions" took first place.
The awards were mentioned in Locus Magazine, super cool.
https://locusmag.com/2021/05/omega-sci-fi-awards-winners/?fbclid=IwAR3DBJcfUR-ZDkKp_EIyRGvYZ_0nSIFzRDNe0oPJoEGRDSOAD3I0wruDLGI
If you want to watch a recording of the event and hear the stories read by the celebrities, here is a link.
Have fun!